Modern Executive Desks to make a Bold Impression
We've all heard the phrase 'first impressions count'. That's because they really do! Whether you're meeting with clients or staff, your desk space can really set the scene. Here's how your choice of an executive desk can give the best impression of you and your company.
What is an executive desk?
Executive desks are probably the most expensive and luxurious desks to be had. Their name automatically makes you think of somebody that is 'high up' and important in a business or company. In terms of look, traditionally, they are often supported by two pedestals either side of the sitting area. The pedestals often have multiple drawers and may even contain a filing cabinet. The work surface of an executive desk is very large, as you'd expect it to be. Nowadays, executive desks come in many layouts, from L-shaped to U-shaped and there is a great range of products to be had.
What types of executive desk are there?
As will all desk types, there are many options to choose from when looking for an executive desk. They range from the traditional to modern, solid wood to veneer. Traditional style executive desks will be made from solid wood. These will be decorative and functional, perhaps made of walnut or mahogany. More modern executive desks will often come in engineered wood. They will weigh less but there are many more designs available given the choice of wood veneers and laminates available. Modern executive desks also come in other materials like glass! You can also customize modern executive desks with different drawer handles etc. Your options are endless.
How can a modern executive desk make a bold impression?
An executive desk has always been a status symbol in any office environment and none more so than a modern one. A modern executive desk can be both stylish and commanding and will have a strong visual impact, whether on clients or on existing staff. In other words, a modern executive desk will show that your company is up-to-date as well as commanding of respect.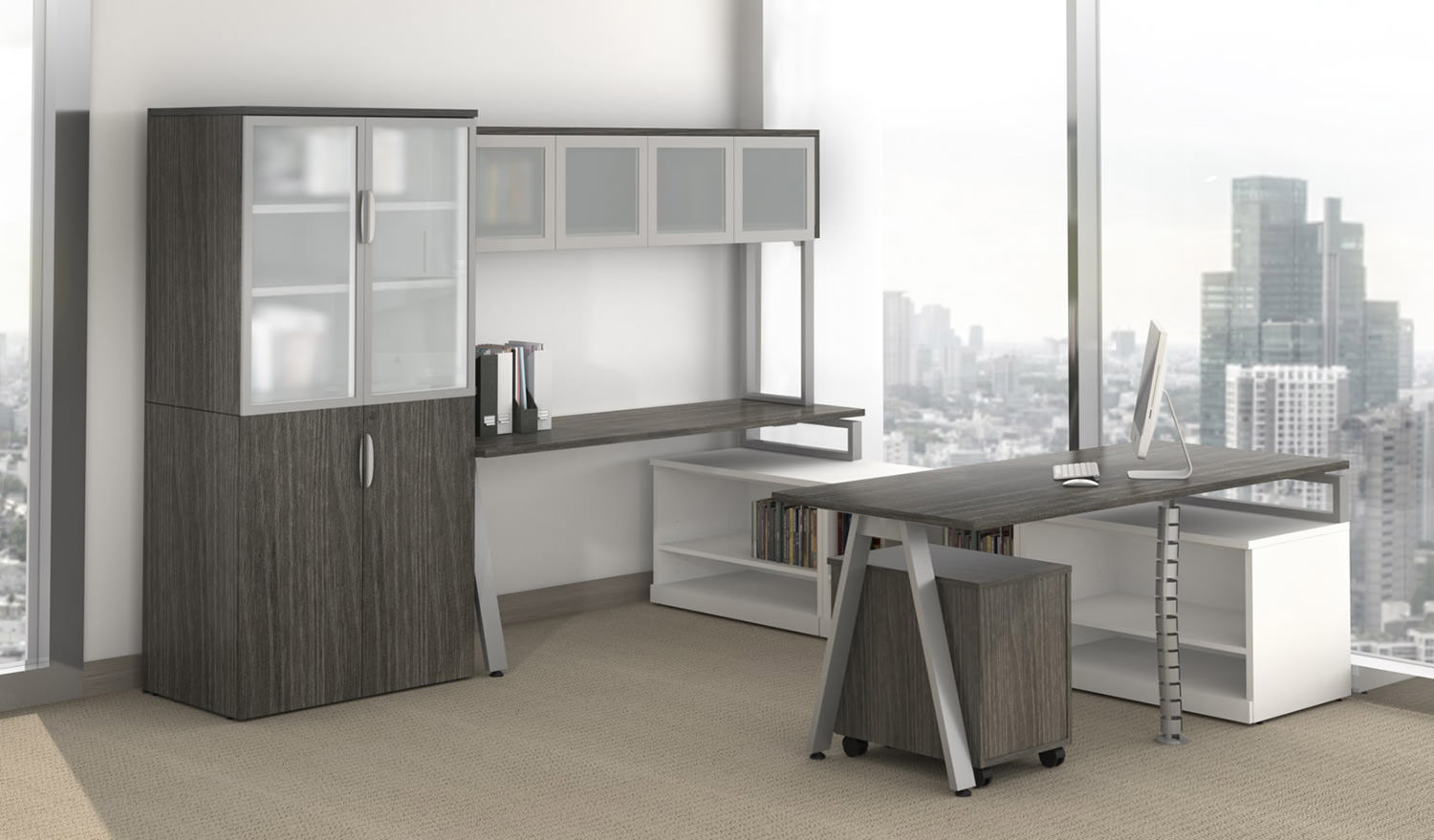 Related Articles
5 High-End Executive Desk Sets That Make a Great Impression - Business professionals of all kinds should strive to have an impressive desk set in their office. Doing so can pay you back in dividends and is one of...
Computer & Office T-Shaped Desks for Two People - Creating an environment where two people can work together at a T shaped desk for collaboration doesn't have to be complicated and simply put, b...
Commercial Couches & Office Sofas For Great First Impressions - Making a good first impression on customers and clients is tantamount to operating a successful growing business. If your reception area or waiting ...
Designing A Contemporary Breakroom with Modern Club Chairs - Designing a comfortable and attractive breakroom for your employees or staff doesn't have to be an impossible challenge. These spaces can help...
What to know about Standing Desks - Standing desks are a relatively new concept however are taking modern office environments by storm. Most people know little to nothing about standing ...